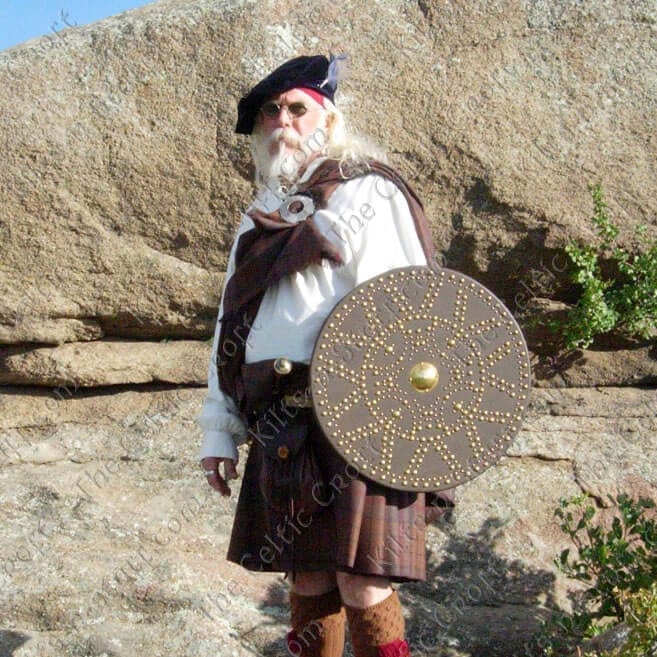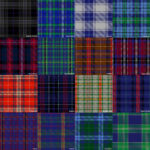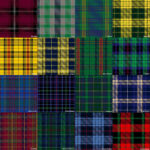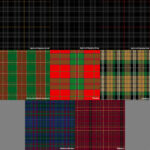 Welsh Tartan Medium Weight Premium Wool Great Kilt
From: $510.00
Medium Weight Great Kilt
This Medium Weight Great Kilt is made in house by our very talented kilt marker from 12/13 oz. premium wool tartan, woven in Wales, 54″ wide. Medium weight tartan will hang better and take a crisper pleat than light weight tartan. Many tartans are only available in medium weight. Because it's heavier, it my not be as light and comfortable to wear as homespun, poly/viscose, or light weight (10/11 oz.) premium wool tartan.
Tartan Woven in Wales
Medium Weight 12/13 oz Premium Wool Tartan
Available in 4, 5, and 6 Yards
Made by very talented kilt maker in the USA at The Celtic Croft
52″-54″ double width tartan
Custom-made just for you! Please allow 4-12 weeks for delivery. Please click for important information about custom-order items.
The Great kilt and a bit O'history
The great kilt being a double width allows the bottom to be pleated while the rest is thrown up on the shoulders  or tucked into the waist band to create its cape like hood to be protected from Y'Fine Scottish weather. When the sun shined the extra fabric could be wrapped and tucked into the waist to create loops and folds that were used to shove your kill of the day, or other items. The great kilt was used as a form on clothing The great kilt enjoyed popularity until the Act of 1746 banned all forms of Highland Dress.
How to measure for your Great kilt:
Measure the waist size at your actual waist, where you usually wear your pants.
Measure from your waist to about the middle of the knee.
Have someone help you. If you bend even a little while trying to do it yourself, the measurement will change.
The length measurement is really only relevant if you are adding Cheater Pleats, but the form above asks for it regardless, so you might as well do it right!
Sizing:
| | |
| --- | --- |
| 4 Yard | Fits up to 38″ Waist |
| 5 Yard | Fits up to a 48″ Waist  |
| 6 Yard | Fits up to a 60″ Waist |
If you are larger than  this please contact us for pricing on larger kilts. Also, If your waist size is close to one of these limits, consider the next size larger if you want deeper pleats or pleats closer together.
Pleat your own or Cheater Pleats™
Included with each kilt. are pleating instructions. Traditionally these kilts are pleated each time you wear them. We ask for size information to be sure that your kilt will fit you correctly, but we do not pleat the kilt for you unless you add Cheater Pleats as an Added Option. Please allow 2-3 weeks for delivery.  If you add Cheater Pleats™ to your kilt, it becomes a custom-made item. Custom-order terms and conditions apply. Please click to view important information about custom-order items.  
Right Fit Guaranteed!
Our goal is to make the ordering of your kilt as stress free and enjoyable as possible. We know it's a big commitment to spend hundreds of dollars on a custom-made kilt. The last thing you need to worry about is whether or not your kilt will fit you like it should. So, to put you at ease, we are willing to guarantee your kilt will fit! Please see our Right Fit™ Guarantee for all the details.
We look forward to handling your kilt order! Please don't hesitate to ask if you have any questions. (Also, we would love to have some feedback from you if our fit guarantee helped you to make your decision to order.) Thanks!
Share your thoughts!
Let us know what you think...
Related products
Include products updated are similar or are same of quality